Sponsorship Opportunities
AAFV is excited to partner with fish or veterinary businesses for our 10th anniversary conference.
Logos and pamplets your style?
Each package has that, but Leafy Seadragon might be your spot.
Want to sponsor a cool conference item or break?
Koi package is customizable to your preferred area!
Friday Necropsy Wetlab, Saturday Social Event,  Virtual Conference are all available.
Looking for a vendor table?
All vendor tables are filled.  Reach out and we can talk 2023 Conference!
Know what you want? Want to talk options?
Email Abbey at Americanfishvets@gmail.com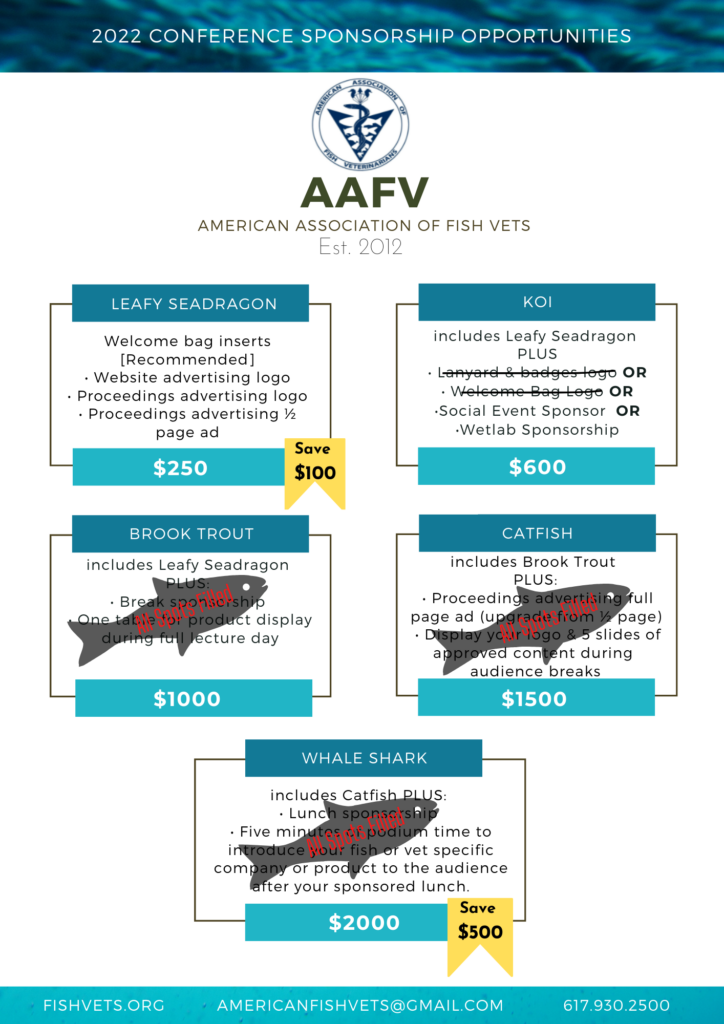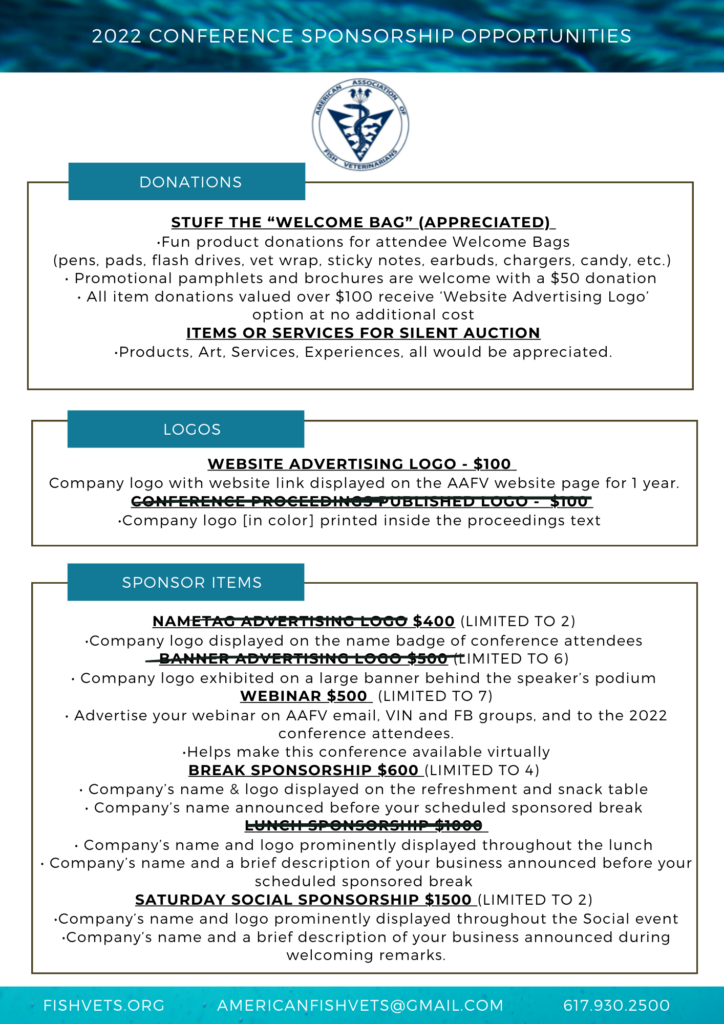 Want an Item or Experience featured in front of aquatic vets?
Donate them for the silent auction!
Just email Americanfishvets@gmail.com with info.
Just want to donate to help offset the ticket costs of students?