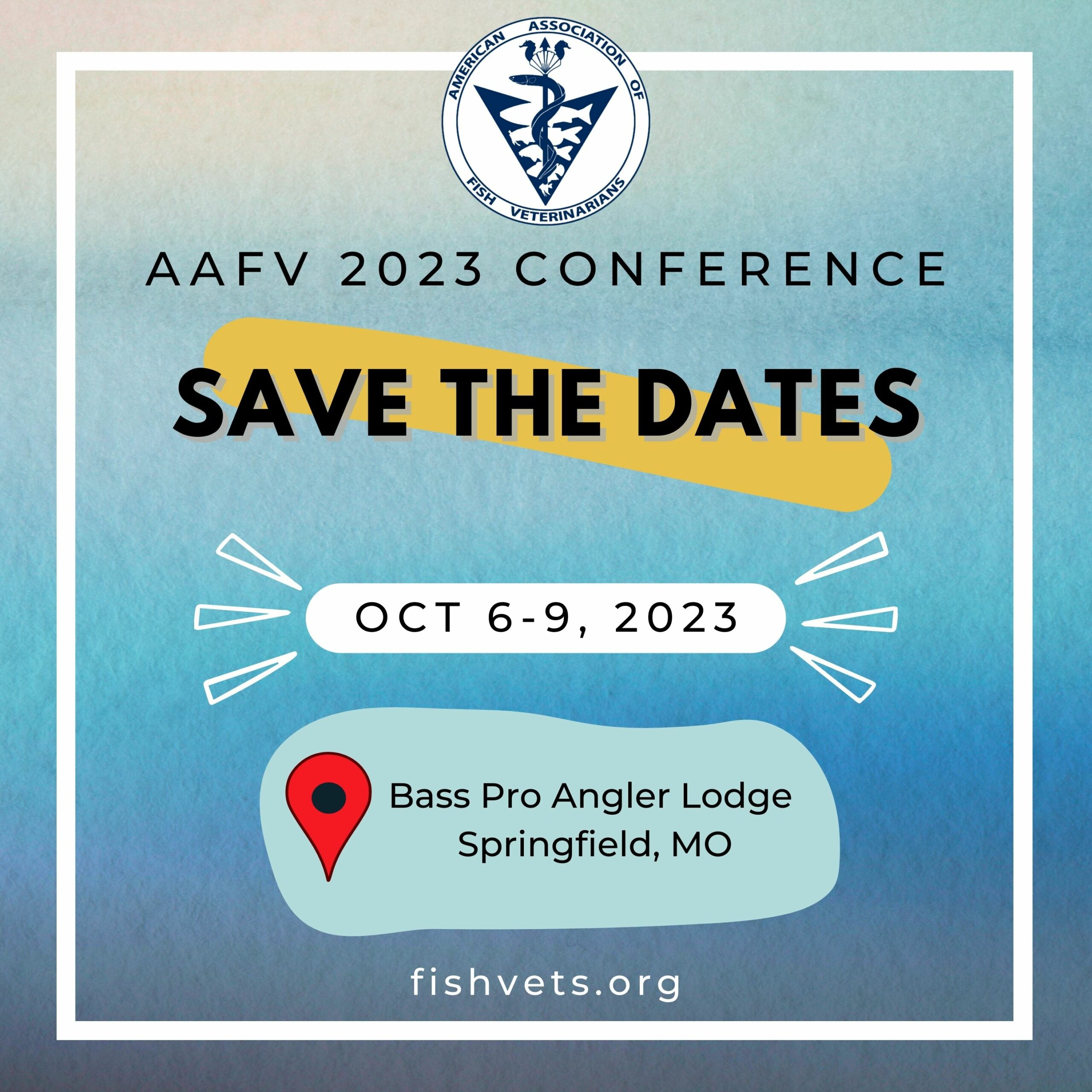 A two half-day program focusing on key interest areas for all fish veterinarians.
Our 2021 Conference is now available On Demand. This program has been approved for 11.25 hours of continuing education credit in jurisdictions which recognize RACE approval.
Student Registration - $25
Member Registration - $100
Non-member Registration - $200
Thank you to our sponsors:
Looking for more CE?
You can also register for our previous conference recordings on the above registration site if you want to catch up on past years.
Please note that CE for the 2020 Conference CE expires on 09/28/2022, you must have viewed the recording and submitted your answers to your test by then.
Contact americanfishvets@gmail.com when you are ready for your test.
Save Money on Registration
Become a AAFV member and get a discount on your conference registration fees.
Members also get special access to vet resources on our site and many other valuable resources.
Past Proceedings
If you want to purchase past conference proceedings, AAFV is holding a special ($30 for 2014-2020) if purchased on our site.
9th Annual Conference
St. Augustine, FL
October 2022
8th Annual Conference
Virtual
October 2021
7th Annual Conference
Virtual
October 2020
6th Annual Conference
with AAZV
St Louis, MO
September 2019
5th Annual Conference
with ISAAH
Charlottetown, Prince Edward Island
September 2018
4th Annual Conference
with AAZV/ARAV/AEMV/NAG
Dallas, TX
Sept 2017
3rd Annual Conference
North Carolina Aquarium
April 2016
2nd Annual Conference
Shedd Aquarium
April 2015
1st Annual Conference
Shepherdstown, WV
April 2014